Webinar: Introduction to
the Elastic Stack - Part #2
Webinar: Introduction to the Elastic Stack - Part #2
09-Jan-2019, Wednesday | 11:00am – 12:00pm IST
Agenda:
During this webinar, we will cover the massively popular Elasticsearch, Logstash, and Kibana (what was the ELK Stack is now the Elastic Stack), which Elastic has created to deliver actionable insights in real time from almost any type of structured and unstructured data source. Here is a brief overview of the core areas we will cover:
An overview of the key features of ELK (Elasticsearch, Logstash Kibana) and Beats
A deeper dive on how their powers combine to deliver an end to end solution for analytics, search visualization of logs and metrics.
Whether you manage Elasticsearch and Kibana or we do, through our Elasticsearch Service, it all works great
A discussion of how Logstash and Beats modules provide out-of-the-box acquisition, parsing, indexing, visualization, and even machine learning jobs of common file formats
Why you should bring your metrics into Elastic
Demo of the Elastic Stack in action
Audience:
This webinar is suited for you if you are new to Elastic, or the stakeholder of an existing ELK stack that you'd like to expand, optimize, and extract more value from.
OUR HOSTS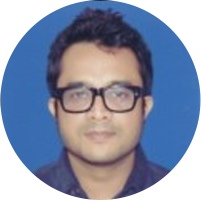 ANIMESH BANSRIYAR
Principal Solutions Architect, Elastic
Animesh is a Principal Solutions Architect at Elastic, with over 16 years of experience in Solution Architecture, Delivery of Large Scale Telecom / Network Security Solutions, Incubating and building Enterprise Software Products in Search and Application / Network Security.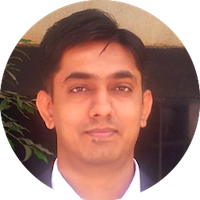 SATISH DANGE
Sales Director, SmartCirqls
Satish has 15 years of experience in Enterprise Software coupled with Business Solutions in the Telecom and IT Domain. His expertise spans across Big Data, Cloud Computing, and IT Operational Analytics, with certifications in CCNA, CCIP, Splunk Certified SE-II & Splunk Certified Architect.
RAVINDRA RAMNANI
Solutions Architect, Elastic
A Solutions Architect at Elastic, Ravi has over a decade of Solution Architecture and Consulting Experience across Fintech, BFSI and various Middleware technologies. He has deep experience with the Elastic Stack having built solutions on Elastic for many years now.