Centralizing Wind Farm Monitoring in
the Face of Development Challenges In India.
Splunk .conf18: Centralizing Wind Farm Monitoring across India
2-Oct-2018
Summary:
Standards and best practices laid out for the latest technology can sometimes be blind to the limitations of developing regions. Rural India, with 13% internet penetration, remains largely inaccessible to the rest of the world. Yet, this is where many renewable energy projects thrive, accounting for 30% of the country's installed power capacity. In the face of challenges like no fixed line connectivity, unstable wireless data, cyclonic storms & floods, pan-India wind farms in the remotest of areas were monitored by a centralized operations site using Splunk.
Let's take a look at how the standard Splunk architecture had to be reworked and made viable for a wind turbine manufacturing company that bagged 38% of India's additional wind capacity. Here, low tech is the new high tech.
Audience:
This session was conducted at Splunk .conf18 by SmartCirqls' technical consultants Nileena Suresh and Prajakta Gurav, in front of a live audience.
OUR HOSTS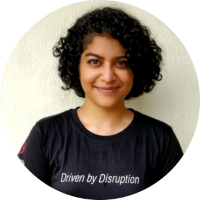 NILEENA SURESH
Principal Consultant, SmartCirqls
Big Data has been Nileena's playground since the advent of her career. As a Splunk Certified Consultant, she has worked on diverse Splunk projects, across multiple industries like Telecom, E-commerce, Banking, IT, Energy, and Media. She is also familiar with programming languages like R, Python and technologies like Hadoop, MapReduce, and the ELK stack, which assist in managing Big Data environments.
In this evolving field, where every project is a new challenge, the key lies in being adaptable and curious. Nileena contributes novel ideas and solutions in this domain of endless possibilities.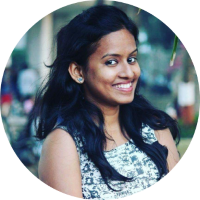 PRAJAKTA GURAV
Technical Consultant, SmartCirqls
Prajakta is a Splunk Certified Consultant with a diverse portfolio of work in Big Data technologies. Starting her career with Splunk, Prajakta also enhanced her skills in Elastic stack, MapR, Python, and Java. She has architected and led the delivery of a wide range of solutions in IT Operations, Security, Operational Intelligence, and Business Analytics. Prajakta's disruptive thinking leads her down a path of innovation and always puts her ahead of the curve.