Cloud Monitoring: AWS Agility + Splunk Visibility
= Cloud Success
Cloud Monitoring: AWS Agility + Splunk Visibility = Cloud Success
16-April-2019
Agenda:
This webinar features the brilliant combination of Amazon Web Services (AWS) and Splunk. As organizations are increasingly adopting Amazon Web Services (AWS) to gain the economic and business benefits of the cloud, data is scattered across various teams, you need to gain critical security, operational and cost management insights across your entire AWS and hybrid environment. Splunk helps you get clear visibility into the performance, health, configuration, security, and spend of your AWS infrastructure and on-prem stacks. Unlike other options, you can deploy Splunk software via AWS Marketplace to correlate data across hybrid environments, from a single platform with pre-built dashboards and visualizations, and it's easier to maintain than open source solutions.
Join this webinar to learn how Splunk software can monitor the AWS Cloud and gain end-to-end visibility across your entire AWS environment. Search, monitor, investigate, analyze and visualize data all from a single source to:
Gain real-time Operational Intelligence across your applications and services
Ensure AWS deployments meet or exceed security and compliance standards
Guarantee AWS-based applications and services meet defined SLAs
Gain optimization insights into your AWS deployment with the free Splunk App for AWS.
Audience:
This webinar is intended for audiences with AWS workloads that require advanced analytics and monitoring, integrated by combined product teams of Splunk and AWS.
OUR HOSTS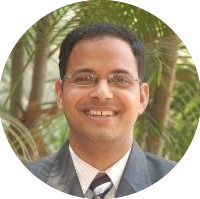 SRINIVAS PINGALA
Senior Technical Consultant, SmartCirqls
Srinivas has more than 13 years of experience in various roles spanning Solution Architecture, Presales & Software Development. He has extensive experience in consulting and positioning leading EMS solutions cutting across IT Operations, Security, Service Management & Automation.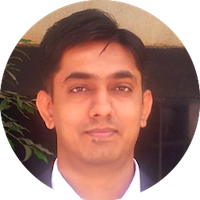 SATISH DANGE
Sales Director, SmartCirqls
Satish has 15 years of experience in Enterprise Software coupled with Business Solutions in the Telecom and IT Domain. His expertise spans across Big Data, Cloud Computing, and IT Operational Analytics, with certifications in CCNA, CCIP, Splunk Certified SE-II & Splunk Certified Architect.